Take control of your future and choose how you invest your money with a Self-Managed Super Fund. The team at QA are your local Self-Managed Super Fund experts. We can set-up and help you run your SMSF, look after all compliance and offer sound tax planning advice to help your fund grow and prosper.
QA Principal Fiona Jeff is a fully accredited SMSF Specialist Advisor who uses her vast knowledge and experience to assist you in tax matters and administration of your SMSF.
Advantages of a Self-Managed Super Fund:
You choose how to invest and manage your money.
You can quickly buy or sell assets.
You can choose to invest in property, unlisted shares, artwork or more uncommon investments.
You can protect your business by holding your premises in your SMSF.
You can save on superfund fees.
You can minimise Capital Gains Tax.
You can pool your super with others to buy bigger assets with better growth potential.
You can save money on estate planning with taxation exit strategies.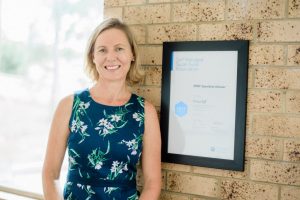 Keen to start your journey to financial freedom?
Request a SMSF appointment with Fiona Jeff today. Phone (02) 66581 655 or email: admin@qualityaccounting.com.au
Discover more Quality Accounting services...