With QA you can achieve financial freedom
Our partnership with Merit Planning East gives you access to Sydney's top finance experts.
Together, we will help you:
Invest wisely for today and the future
Future proof your retirement
Protect your wealth and lifestyle
Make your super work harder for you
Manage your business succession
We can create a bright future for you and your family, with a tailor-made, affordable plan.
Quality Accounting's, Fiona Jeff, and Expert Financial Planner, Darren Howard, will listen, support and guide you every step of the way.
Free Financial Planning Evenings

Our clients enjoy our free financial planning evenings, held in conjunction with Merit Planning East.
These informative evenings feature finance industry guest speakers and help our clients stay ahead in the financial game. Meet expert financial consultants and accountants, while enjoying great food, drinks and company.
Merit Planning East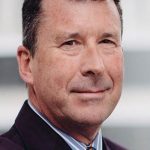 Director Darren Howard is one of Sydney's top financial planners and self-managed superfund specialists. With more than 30 years' experience in financial markets, Darren assists SMSF members and trustees to maximise the performance of their SMSF.
Darren holds a BA (Economics) from UNSW and Graduate Diplomas in Applied Finance and Investments, and Financial Planning, from FINSIA. Darren is a fellow of FINSIA and an SMSF Specialist Advisor with the SMSF Association. For more information, visit www.meriteast.com.au
Discover more Quality Accounting services...